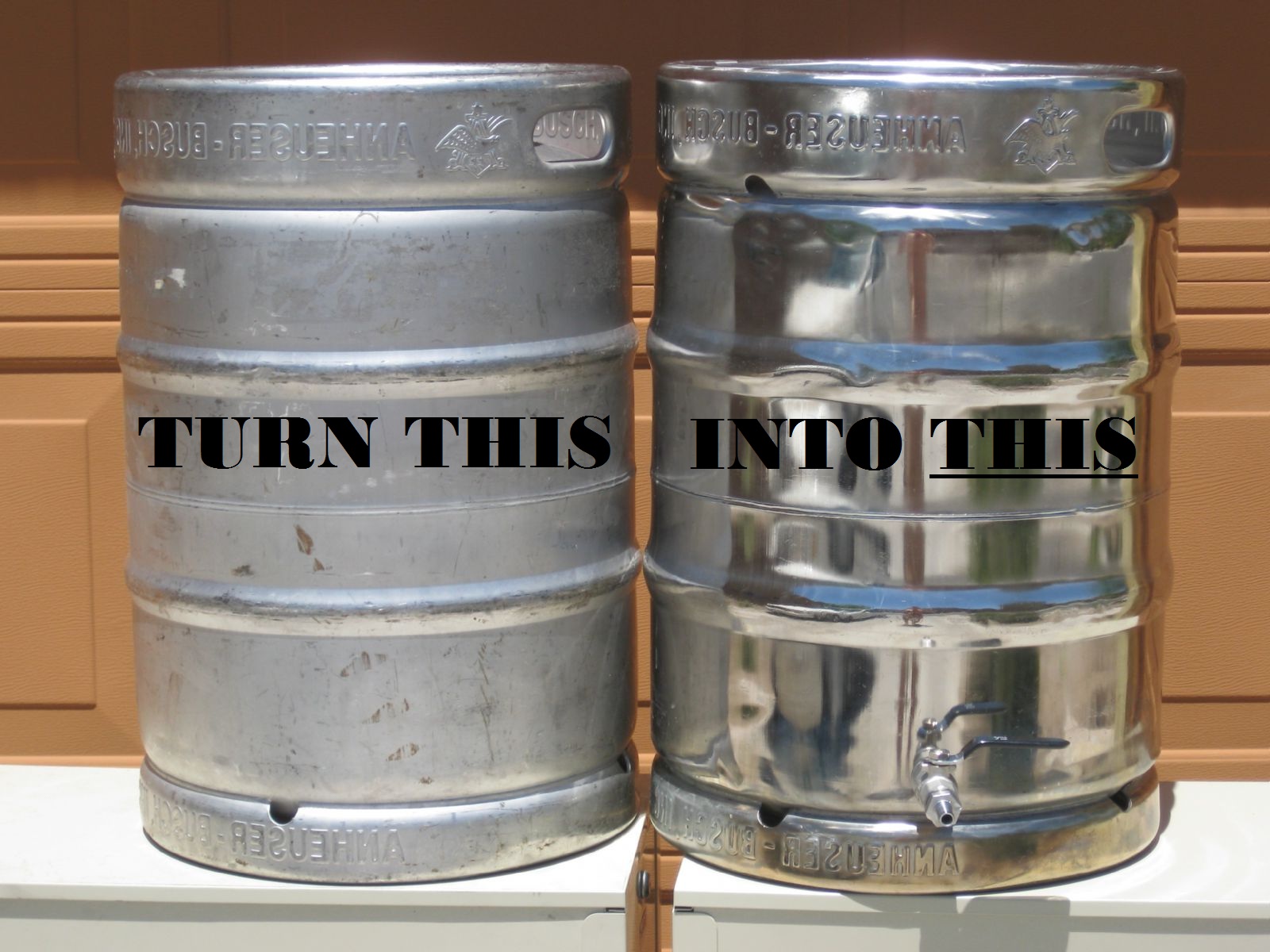 Two words: Shiny. Keg.  Don't have one?  Well then today could be your lucky day.  Hold that thought.
If I had to tell you just one thing I've noticed that homebrewers have in common when it comes to beer, it's this: We share.  We share our homebrew, our time, our money, our hard work, our knowledge and our passion.  We do it because no matter how simple it sounds, we believe that if everyone drank great beer, people's lives would be enriched and the world would be a better place- or at least a happier one.
This little idea is why I co-founded and started writing brewing tutorials for BeerSyndicate five years ago.  One of the first tutorials I put together was about how to polish a keg, clearly not strictly fundamental to brewing per se, but you gotta admit, there's something pretty darn sweet about a shiny, blinged out keg.  So I wrote it up, put it out there, and moved on.
Last month I got an email from the Social Media Manager at Ali Industries, a company that among other things manufactures Gator polishing discs, the kind I mentioned in my keg polishing tutorial way back when.  He said he was trying to solve the mystery of why his company started getting calls on their surface conditioning and buffering discs, and that he tracked the source down to my keg polishing tutorial which apparently google has ranked as # 1 on the subject (cross that one off the bucket list).   He wanted to thank me for the positive mentions, even though I never expected anything for it.
I simply told him that "Gator makes good products, and I like the company, so I wanted to give people my honest opinion.  I'm glad if that's generated some business for you- that's how it should be."
The Marketing Manager offered to send us some additional polishing products free of charge, and then I thought about you, my fellow homebrewers— now officially 1,000,000+ strong; and that's just in U.S.!
"That's really kind of you to offer some of your products.  Right now I don't personally have any polishing projects going on, but I had an idea that might be something- tell me what you think…
I know quite a few homebrewers locally and online.  What if instead of giving me products, we could offer some to the homebrewers who want to polish their own kegs?"
I waited.  And then I heard back from Gator.
"This is something we can definitely do."
Remember when I said I liked Ali Industries as a company?  Well now I really like them.  And you should too.  Not just because they make quality products, which they do.   And not just because they're a family business that manufactures Gator products right here in the good ol' U. S. of A. (Fairborn, Ohio), where they employ about 240 Americans who help to make their products available at Lowe's and thousands of hardware stores across the U.S. and Canada including ACE, Do-It Best Stores, True Value to name a few.
The thing I really like about Ali Industries? They get the spirit of the homebrewer.  The spirit of sharing.  And they like shiny kegs.
With that, the good fellas at BeerSyndicate and Ali Industries are reaching out to the homebrewing community to help you turn that dingy old keg into a bright and shiny new one.
What do we got?  A combo pack of Gator polishing products for 10 lucky winners.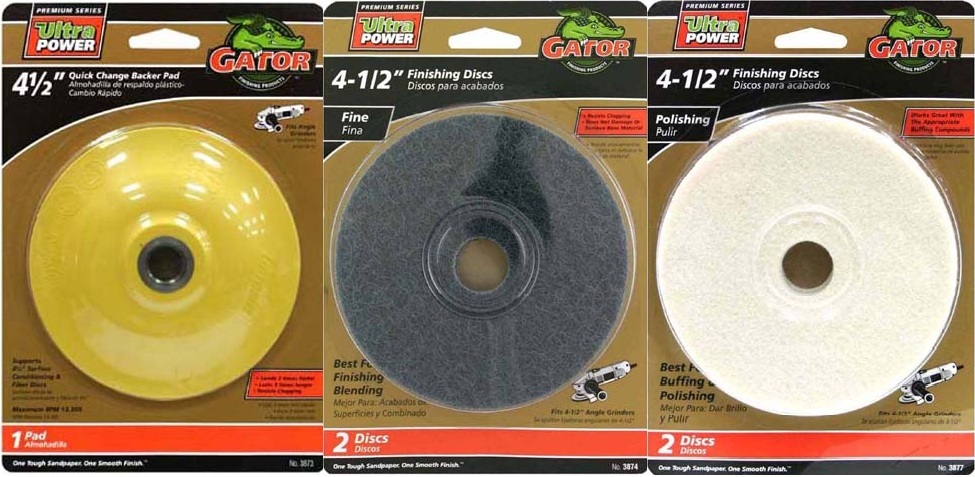 How do you get it?  Just enter to win.  Simple.  And guess what?  If only 10 people enter to win, you have a 1 in 1 chance of winning. Lucky you.  [Contest ends 8/31/14]

One last thing: PLEASE show YOUR homebrewing spirit and HELP US spread the word!  Share this link with your homebrew club, facebook friends, online forum, or that guy who's on the fence about picking up the brewing kettle for the first time— you guys might just be the next ones with the shiniest kettles in town.
Almost forgot— this isn't the last contest BeerSyndicate has in the pipe, so friend us on facebook, follow us on twitter, or just check back in from time to time- you'll be glad you did.
Big things are a comin'…
Cheers and good luck!
---
Like my blarticle? Well, thanks- you're far too kind.  Want to read more beer inspired thoughts?  Come back any time, subscribe to our RSS feed or follow us on Twitter at twitter.com/beersyndicate or friend us on facebook.
Or feel free to drop me a line at: dan@beersyndicate.com
Hi, I'm Dan: Beer Editor for Beer Syndicate, Beer and Drinking Blogger, Gold Medal-Winning Homebrewer, Beer Reviewer, AHA Member, Beer Judge, Shameless Beer Promoter, and Beer Traveler.  Interests? Beer.