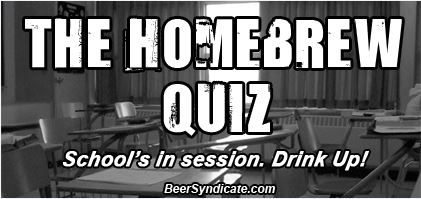 The Homebrew Quiz (Normal)
The Homebrew Quiz has been designed to assess your homebrewing knowledge.
Once you click the "START QUIZ" button below, you will have 5 minutes to answer a set of 10 questions (multiple choice, ordering, and matching).  All questions are of normal difficulty.
After you're finished, you'll be given your time, score, and respective Homebrew IQ.
Good luck.
On to…